Take advantage of a complete solution, to offert
a reliable and secure Hotspot to your customers.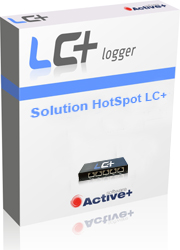 What is a Hotspot solution?
A hostpot solution allows you to share your Internet connection with your customers and visitors, and manage its access from private or public networks.
Make your installation compliant:
LC+ provides recording and tracing of connections for each user over a period of one year, thus meeting the requirements of European and/or local regulations on the retention of data in electronic communications.