Run any application as a Windows Service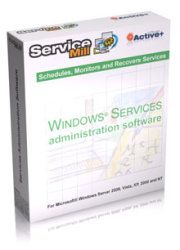 The award winning ServiceMill is the fastest and easiest way to turn your Java, VB Script, batch files, graphical or console-based applications into a native Windows service. Just right-click on any application or script and let the wizard do the rest! ServiceMill helps you to hide sensitive applications in the background and launch mission-critical or client-server applications as services without the need of a user session.
With ServiceMill, control, monitor and rescue your applications as easily and effectively as you do with native Windows services.
Since 1997, the finest corporations in the world are using ServiceMill...